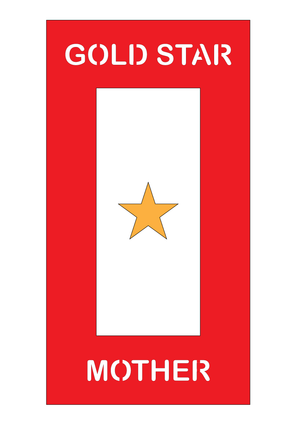 Gold Star Mother Plaque
White field with a red border, with a gold star signifying a family member lost while serving in the Armed Forces of the United States.
Made in the USA using two layers of Premium 1/4" Baltic Birch plywood with a gold star for each family member lost. Approximate size is 8" x 15" with 2.5" stars.